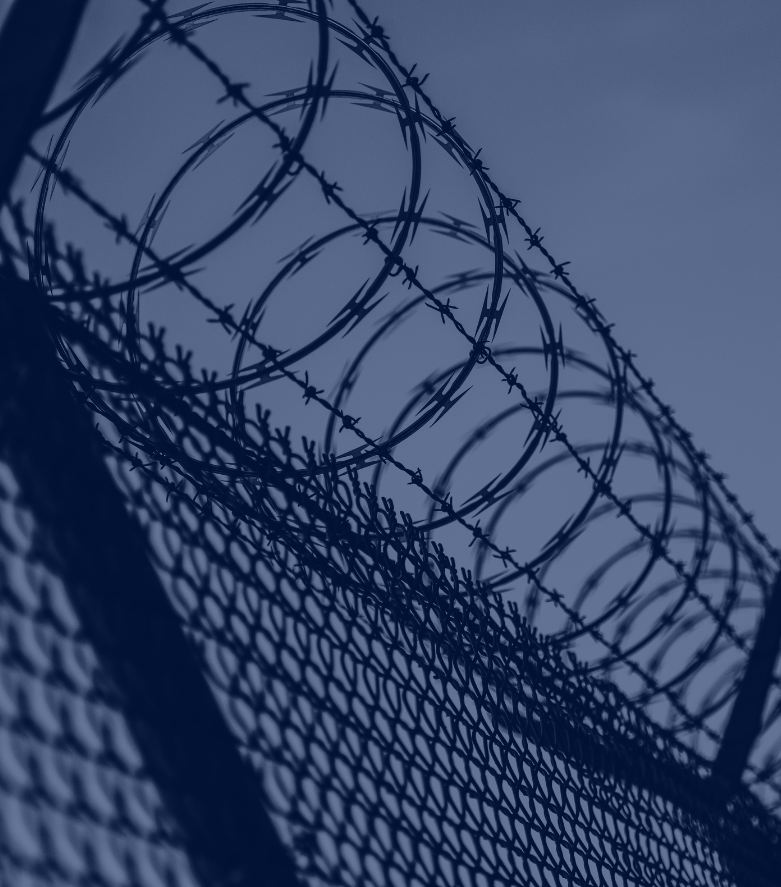 Report Launch | Beyond Guantánamo: Restoring the Rule of Law to the Law of War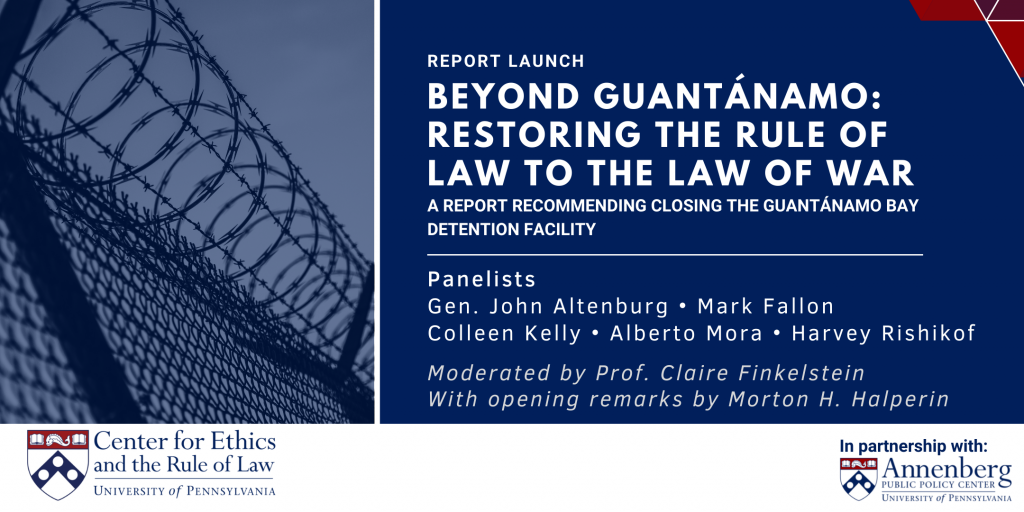 WATCH THE VIDEO PLAYBACK

Twenty-one years after the 9/11 attacks, the Guantánamo Bay (GTMO) detention facility at the U.S. naval base in Cuba remains in operation at an annual cost of $540 million. The delay in shuttering the prison has deferred justice for the families of the 9/11 victims and the detainees alike. A site of torture and degrading treatment of detainees, GTMO continues to tarnish the real and perceived commitment of the United States to the rule of law and to compromise U.S. alliances abroad.
The Center for Ethics and the Rule of Law (CERL), in partnership with the Annenberg Public Policy Center (APPC) of the University of Pennsylvania, convened a Working Group in June 2021 to develop a legal blueprint for closing the detention facility. The group comprises over thirty national security and counterterrorism experts, including GTMO prosecutors and defense lawyers, retired military officers, former Department of Justice officials, psychologists, psychiatrists, academics, ethicists, and experts in the law of war.
Join us on September 12 from 5:00 p.m. – 6:30 p.m. Eastern Time for a panel discussion with members of the Working Group and other distinguished speakers to launch a new report detailing their findings. This report also reinforces and reiterates the 13 recommendations first released by the Working Group in Jan. 2022 calling for specific action from the executive branch and Congress.
A cocktail reception will follow. This event is in-person only and open to the public.
Welcome
David Joanson
Executive Director, CERL
Introductory Remarks
Morton H. Halperin
Chair of the Executive Board, CERL
Moderator
Claire Finkelstein
Co-Chair of the Working Group; Algernon Biddle Professor of Law and Professor of Philosophy; CERL Faculty Director, University of Pennsylvania
Panelists
General John Altenburg
Contributing Author of the Working Group; former Acting Judge Advocate General, U.S. Army; first President and Convening Authority for the Guantánamo Military Commissions
Mark Fallon
Working Group Consultant; Former Naval Criminal Investigative Service, Deputy Assistant Director and Chief Investigator for the Guantánamo Military Commissions; CERL Advisory Council member
Colleen Kelly
Cofounder, September Eleventh Families for Peaceful Tomorrows
Alberto Mora
Contributing Author of the Working Group; Immediate past Director, American Bar Association Global Rule of Law Initiative; former General Counsel of the Department of the Navy; CERL Executive Board member
Harvey Rishikof
Co-Chair of the Working Group; Former Convening Authority for the Guantánamo Military Commissions; Visiting Professor, Temple Law School; CERL Executive Board member
Share Report Launch | Beyond Guantánamo: Restoring the Rule of Law to the Law of War on:
Report Launch | Beyond Guantánamo: Restoring the Rule of Law to the Law of War