CERL's Summer Internship Program
Applications for CERL's 2024 Summer Internship Program will open in the spring term.
ABOUT THE PROGRAM
CERL's nine-week summer internship program prepares law, graduate, and undergraduate students interested in the national security field by providing an ethics and rule of law foundation so that future perspectives, leadership, and decision-making are always rooted in the rule of law. Our interns help further CERL's mission through research, writing, and conference planning, and gain valuable insights through conversations with national security experts on the critical issues facing our nation today.
CERL is a non-partisan institute that preserves and promotes ethics and the rule of law in national security, democratic governance, conflict, and war. CERL draws from the study of law, philosophy, and ethics and unites scholars, policymakers, and practitioners to probe critical issues through the lens of ethics and the rule of law. Using the tools of interdisciplinary engagement and open dialogue, CERL experts answer the hard questions that arise when the rule of law is threatened or violated, and provides guidance that helps safeguard U.S. democracy. Read more about CERL's mission.
CERL interns work in teams under the supervision of CERL's leadership and have the opportunity to:

Research critical ethical and rule of law issues affecting the United States today
Help plan CERL's conferences, workshops, and public programs
Publish original works for CERL's blog, The Rule of Law Post
Help prepare CERL policy briefings and contribute to CERL academic publications
Interact with leading academics and practitioners in the national security field and CERL Executive Board members
From CERL's 2023 Summer Interns …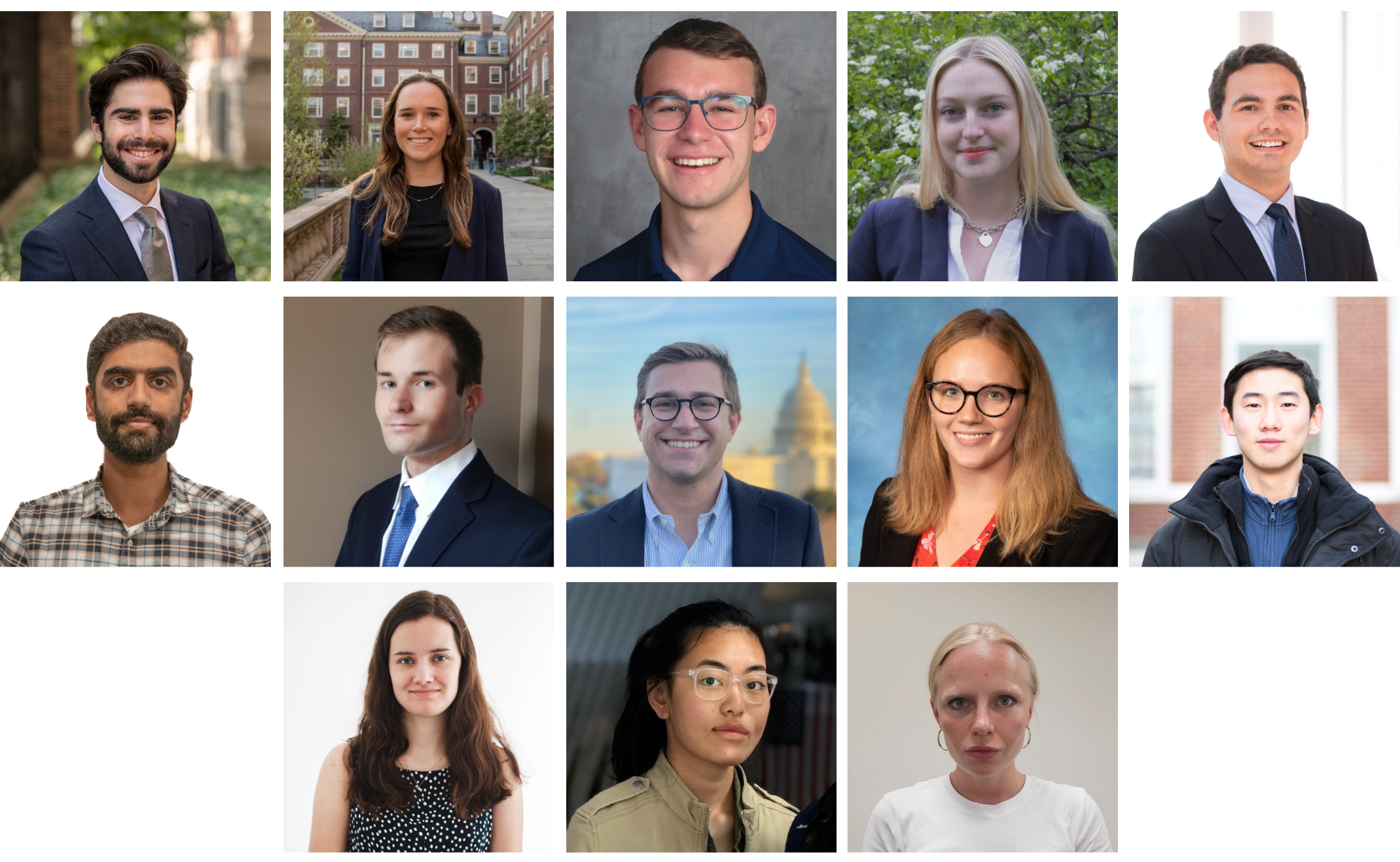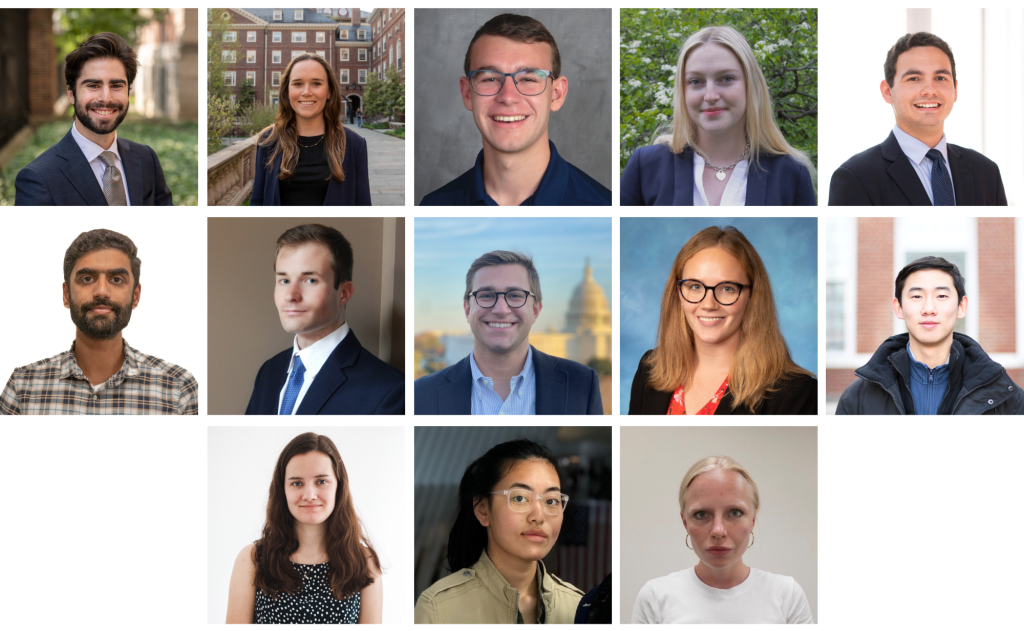 I am really grateful for the chance to have worked with such brilliant and accomplished students and professionals. CERL provided me with the opportunity to research topical issues and consult with leaders in the legal, military, and academic world—all experiences that I will carry with me throughout my own career.—Ariel Breitman, Penn Carey Law School, J.D. program
Through my internship at CERL, I met and collaborated with an incredible group of interns. We learned from many experts in national security policy who spoke as part of the internship's speaker series or served as our project mentors. I am grateful for the people I met through CERL and the opportunities I had to learn about careers in legal and national security work.—Sarah Burn, Harvard University, B.A. program
During my internship at CERL, I gained invaluable experience participating in fascinating, complex, and hugely relevant academic research. I am extremely grateful for the opportunity to work with and learn from such an amazing and intelligent group of colleagues and speakers throughout the internship.—Ben Cohen, University of Pennsylvania, B.A. program
My time at CERL was incredibly rewarding, as it offered me the opportunity to learn from speakers and mentors who are experts in their fields. I was able to research timely national security and ethics issues as part of an interdisciplinary team, and I know the skills I gained as a CERL intern will be indispensable to my career.—Meredith Devine, University of Pennsylvania, B.A. program
This internship proved to be an exceptional opportunity that surpassed my initial expectations. CERL's program projects allowed me to hone my skills and gain practical insights into many fields beyond my previous knowledge. Moreover, the supportive and dynamic work environment and invaluable mentorship contributed significantly to my professional development, making it an enriching experience. —Christian Ryan, University of Pittsburgh Global School of Public and International Affairs, M.A. program
I really enjoyed my internship at CERL. Getting to know the other interns, CERL staff, and expert speakers was rewarding, and I got to learn a lot about various topics in national security. The research projects were interesting and timely, and CERL staff were really supportive throughout the internship.—Laura Stanton, Temple University Beasley School of Law, J.D. program
During my time at CERL, I was grateful to have been able to research, reflect, collaborate, and critically think through the complex ethical issues we face both domestically and internationally. CERL gave me the opportunity to learn about the intersection of philosophy and law within a practical issue-based lens, which significantly broadened my worldview. Most importantly, I appreciated CERL's emphasis on collaboration with others in a multitude of scholarly fields—utilizing our differing experiences and viewpoints to brainstorm creative solutions to pressing problems was certainly a unique and insightful experience.—Kilin Tang, Swarthmore College, B.A. program
The internship was a marvelous experience. I thoroughly enjoyed collaborating with and learning from so many interesting and talented people. The mentorship and educational opportunities were incredible. —Beatrice Wilson, University of Pennsylvania, Received M.A.
The CERL internship was an amazing opportunity that allowed me to further work on research and writing in fields of interest, especially as it aligns with national security and defense, ethics, and international law. It also gave me many unique chances to learn from different mentors and talk to various experts and practitioners in incredibly insightful ways.—Michelle Zhang, Princeton School of Public and International Affairs, Ph.D. program
I am incredibly thankful for the opportunity to intern at CERL this summer with an amazing group of other interns and mentors. I am hoping I will be able to stay connected with at least some of the people I met, as I found them to be enormously inspiring and motivating as I consider next steps in my career.  I got very lucky with the assignments as they aligned closely with my research in the past and interests going forward.—Karolina Zhukoff, University of Pennsylvania, M.BE. program