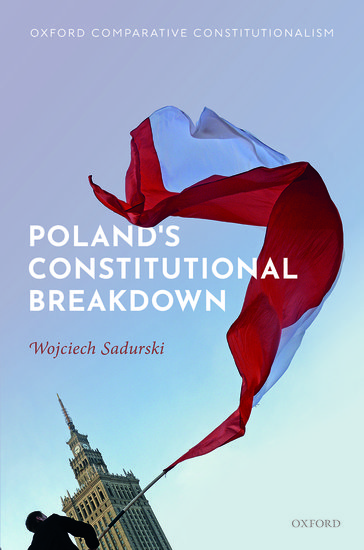 CERL Book Talk with Wojciech Sadurski
The Center for Ethics and the Rule of Law at Penn, together with the Department of Russian and East European Studies of Penn Arts and Sciences, hosted Wojciech Sadurski to discuss his book Poland's Constitutional Breakdown. Prof. Sadurski is the Challis Professor of Jurisprudence at the University of Sydney.
Moderating the talk was Claire Finkelstein, Algernon Biddle Professor of Law and Professor of Philosophy at the University of Pennsylvania Carey Law School and CERL faculty director, and joining the conversation was be R. Daniel Kelemen, Professor of Political Science and Law and Jean Monnet Chair in European Union Politics at Rutgers University. Mitchell Orenstein, Professor and Chair of Russian and East European Studies at University of Pennsylvania, gave introductory remarks.
The event took place on April 1, 2022, from 12:00 p.m. to 1:30 p.m. ET at the The Arch, Room 108 (3601 Locust Walk, Philadelphia, PA) and online.
Watch a playback:
Share CERL Book Talk with Wojciech Sadurski on:
CERL Book Talk with Wojciech Sadurski