The Center for Ethics and the Rule of Law (CERL) mourns the death of the Honorable Harold Berger (EE'48, L'51), an esteemed lawyer and engineer who served on the CERL Executive Board for many years. Judge Berger passed away on August 26, 2023, at the age of 98.
Judge Berger was a beloved member of the Penn community. A graduate of both the engineering and the law schools at Penn, he served on the Board of Overseers of Penn's School of Engineering and Applied Science and as Chair of the Friends of Penn's Biddle Law Library in addition to his engagement with CERL.
"Harold was a warm, enthusiastic member of the CERL Board, who was always so proud of the work we were doing and eager to broaden CERL's reach across the University," said CERL Faculty Director Claire Finkelstein. "His encouragement of our efforts and the delight he took in CERL's accomplishments helped keep the center going over the years. Harold will be greatly missed."
"He felt grateful for the path his Penn education enabled," said CERL Executive Board Member William Craven. "Quiet, upbeat, and unassuming, Berger was a delightful person."
Judge Berger played an energetic role in helping CERL organize a conference on the weaponization of outer space, held in 2018. "Harold, in conjunction with Analytical Graphics Incorporated (AGI), were the generous sponsors of that conference, and their sage advice and engagement made it the success it was," remembers Prof. Finkelstein.
Penn Biddle Library's Berger Law collection—a foremost collection of scholarship and treatises on aerospace law—was generously established by Judge Berger in memory of his parents, Anna and Jonas Berger.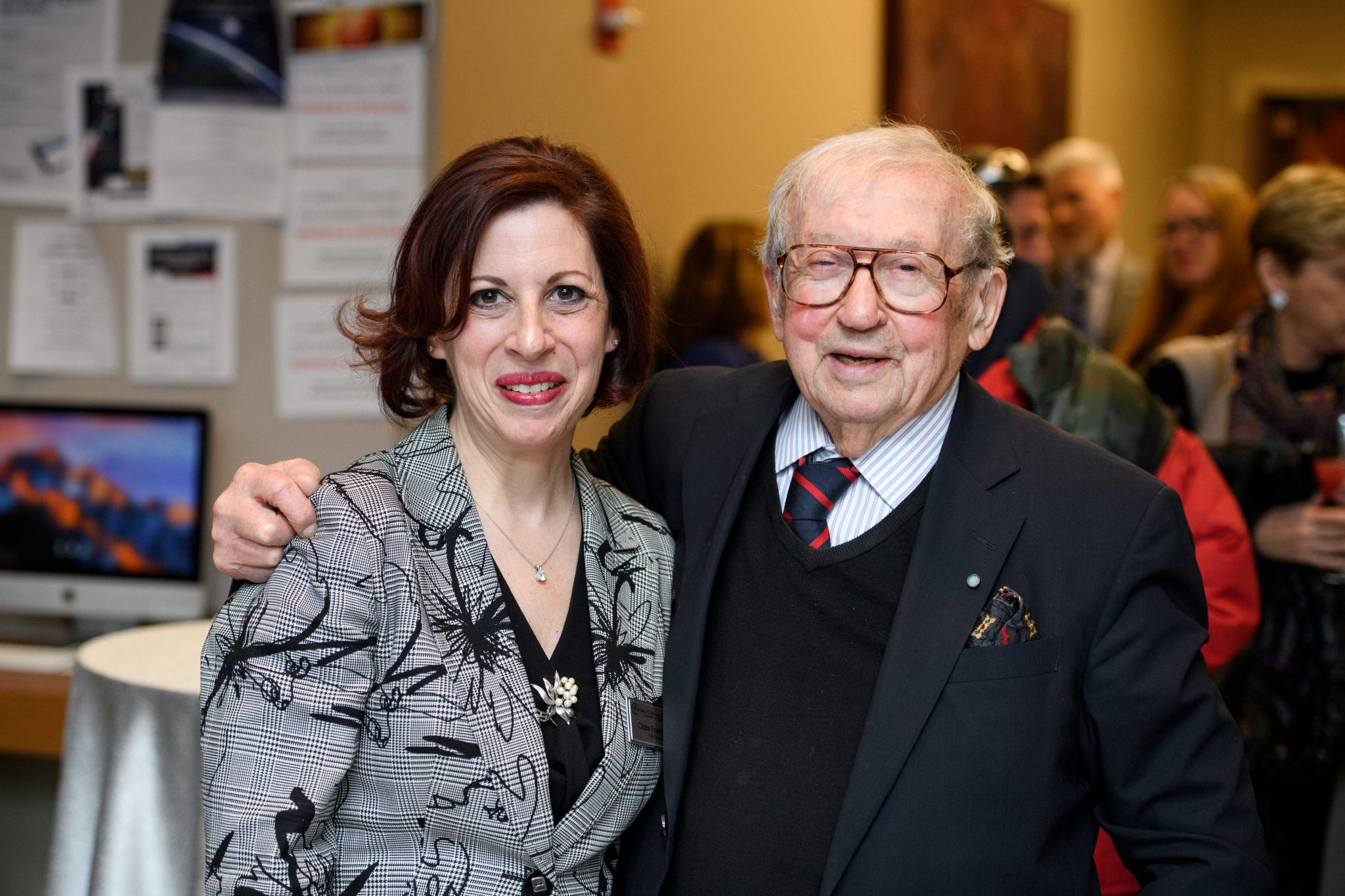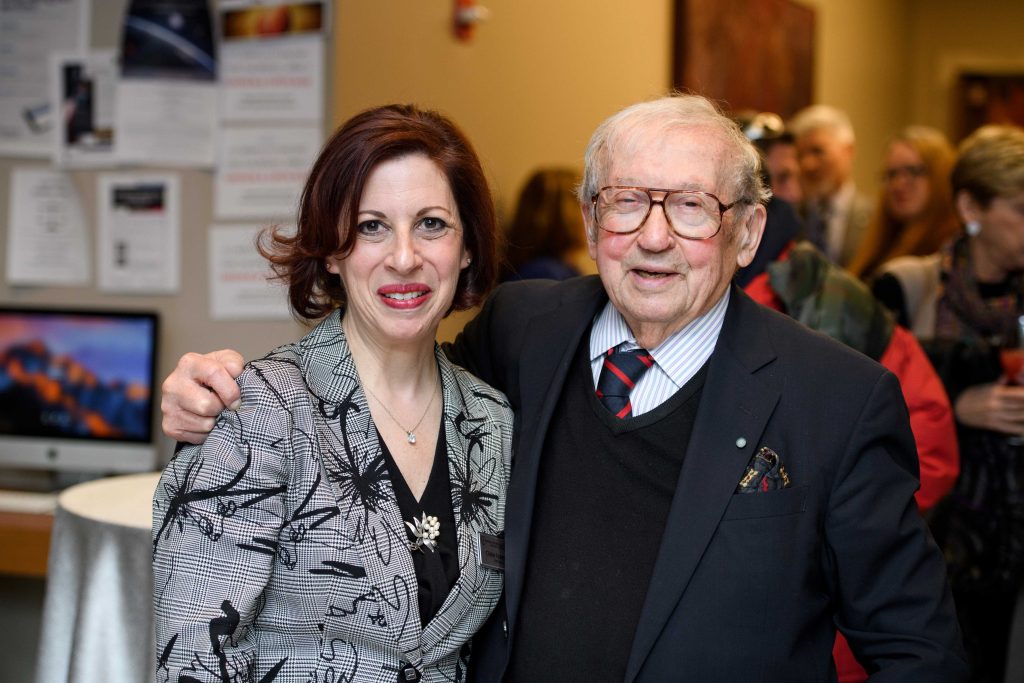 From left: Prof. Claire Finkelstein and Judge Harold Berger
Judge Berger was Of Counsel and Executive Shareholder Emeritus of the Philadelphia-based law firm Berger and Montague, P.C. Previously, he served as Judge of the Court of Common Pleas of Philadelphia, Chairman of the Federal Bar Association's National Committee on the Federal and State Judiciary, and Chair of the Aerospace Law Committees of the American, Federal and Inter-American Bar Associations.
He received in 2019 the inaugural Lifetime Commitment Award of Penn Law in recognition of his commitment to the legal community, as demonstrated by his membership on CERL's Executive Board and his National Lifetime Achievement Award from Marquis Who's Who in America and Marquis Who's Who in American Law. In 2021, Judge Berger was awarded a Special Philadelphia City Council Resolution recognizing his many achievements in public service, academia, and the national legal community.
"I was so pleased when Judge Berger joined the CERL Board, because I was very familiar with his work in the Jewish community, and I was confident that he would bring to CERL the same leadership qualities and commitment," said CERL Executive Board member Arlene Fickler. "A long-time board member of the Hebrew Immigrant Aid Society Pennsylvania, Harold was a leader in funding annual book awards to young immigrant college students. He also created an innovative program at the Jewish Learning Venture that helps area synagogues develop programs to attract young families and build membership. He will be missed."
In his early life, Judge Berger served in the U.S. Army. "After World War II, Berger accompanied captured (and recruited) Nazi scientists from Germany to the United States at Fort Bliss," recounts Craven. "Many of these scientists were secretly transferred to the United States beginning in 1945 and through the mid-50s through 'Operation Paperclip.' Many of these scientists were later transferred to Huntsville's Redstone Arsenal and created the U.S. rocket program."
CERL extends its heartfelt condolences to the family and friends of Judge Berger. May his legacy of service, scholarship, and legal excellence continue to shape present and future generations.
His obituary can be found here: https://www.legacy.com/us/obituaries/name/hon-harold-berger-berger-obituary?id=52961978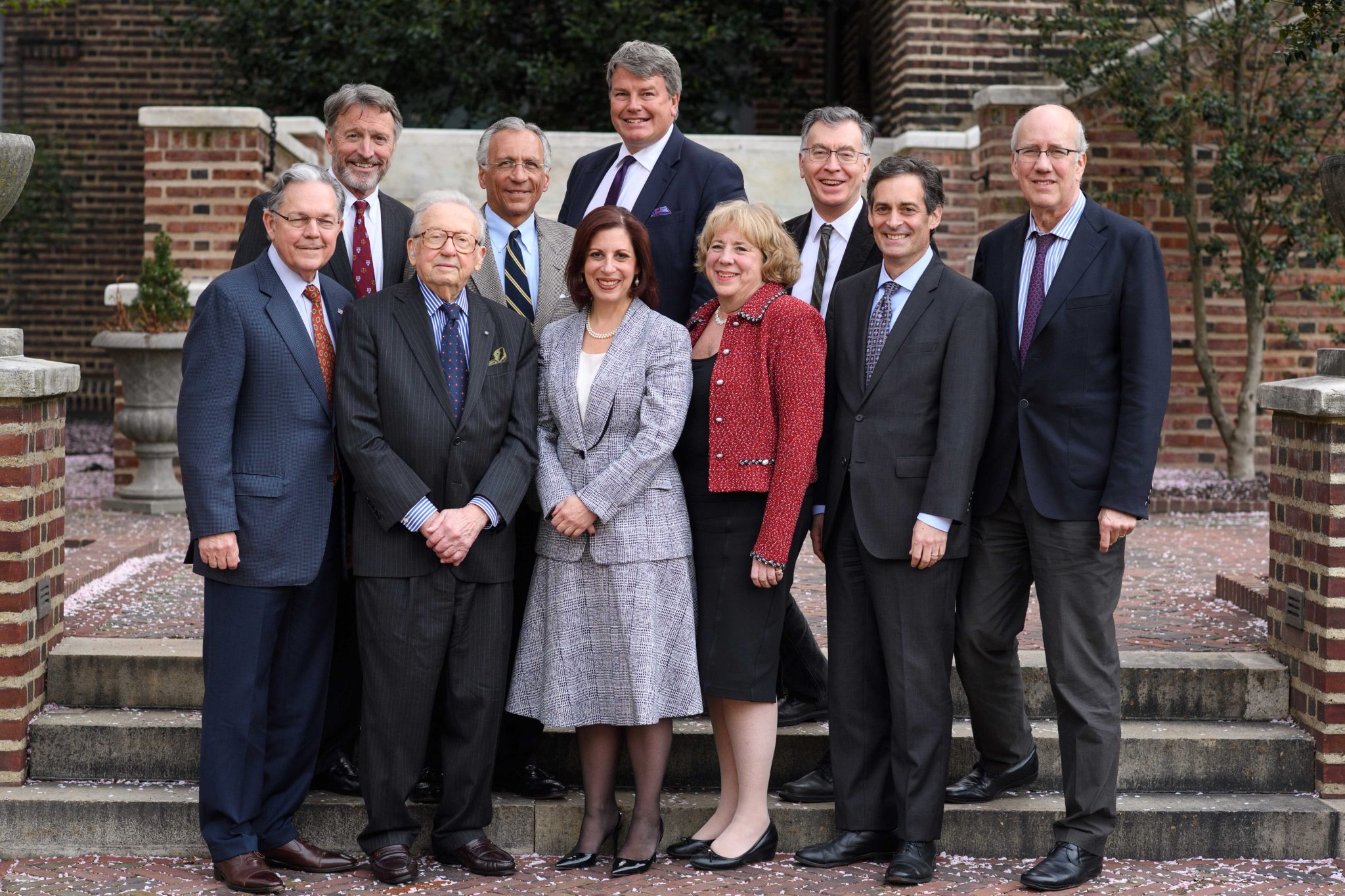 Bottom row left to right: Mr. Bill Craven, Judge Harold Berger, Prof. Claire Finkelstein, Arlene Fickler, Esq., Mr. David Sadoff; Top row left to right: Mr. Paul Haaga Jr., Brig. Gen. (Ret.) Stephen Xenakis, M.D., Prof. Kevin Govern, Prof. Duncan MacIntosh, Prof. Christopher Morris