Major Ian Fishback was laid to rest on August 8, 2023, in Arlington National Cemetery with full military honors. Ian was a valued member of the CERL community and participated in several CERL events and activities over the years. He died on November 19, 2021, at an adult foster care facility in Bangor, Michigan.
Ian graduated from the United States Military Academy in 2001, serving four combat tours of duty, two with the 82nd Airborne and two with the Fifth Special Forces Group. His culminating assignment, teaching at the U.S. Military Academy at West Point prior to his retirement in 2014, was a bridge to civilian academia. He gained prominence in 2005 when he reported systematic detainee abuse in Iraq to Senator John McCain's office. These allegations ultimately led to the bipartisan passage—by a vote of 90 to 9—of the Detainee Treatment Act of 2005. Later Ian's work spurred collaboration between Senator McCain and Senator Diane Feinstein who together sponsored the McCain-Feinstein Amendment, which effectively outlawed torture by permanently tying permissible interrogation techniques to the Army Field Manual (see CERL's briefing paper). In a speech on the floor of the Senate in 2021, Senator Dick Durbin referenced Ian's collaboration with Senator McCain, calling Ian a "hero" and an "American patriot." After separating from the military, Ian went on to receive his Ph.D. in Philosophy from the University of Michigan in 2021.
"Ian's indefatigable campaign against torture was the product of his demand for integrity in the armed services and in the country at large," said Faculty Director Claire Finkelstein, who first met Ian in 2013 and welcomed him to join CERL's events and programming. "He had zero tolerance for hypocrisy and constantly demanded that the United States live up to its highest values and most noble rhetoric. His greatest accomplishment lay in inspiring bipartisan recognition of the critical importance of the humane treatment of detainees. The impact of his work reverberates not just nationally but globally, and CERL will continue to further these ideals."
"In the fear and fury triggered by 9/11, our nation lost sight of our laws and founding principles and adopted torture as a weapon of war," said CERL Board member and former Navy General Counsel Alberto Mora. "As a combat officer, Ian witnessed the ensuing cruel treatment of prisoners in Afghanistan and Iraq. He would have none of it. At risk to his career, Ian protested, both internally within the military and, when compelled to by leadership inaction, externally. His words and actions contributed to public revulsion at the use of torture and the enactment of the Detainee Treatment Act despite the opposition of the Bush administration. He will long be remembered as an exemplar of moral courage, civic virtue, and military honor and leadership."
As a tribute to the life and legacy of Ian Fishback, we invite you to join us in revisiting CERL's blog series on The Rule of Law Post showcasing Ian's contributions to justice, military ethics, and the rule of law, as well as illuminating the challenges affecting active duty military personnel and veterans.
---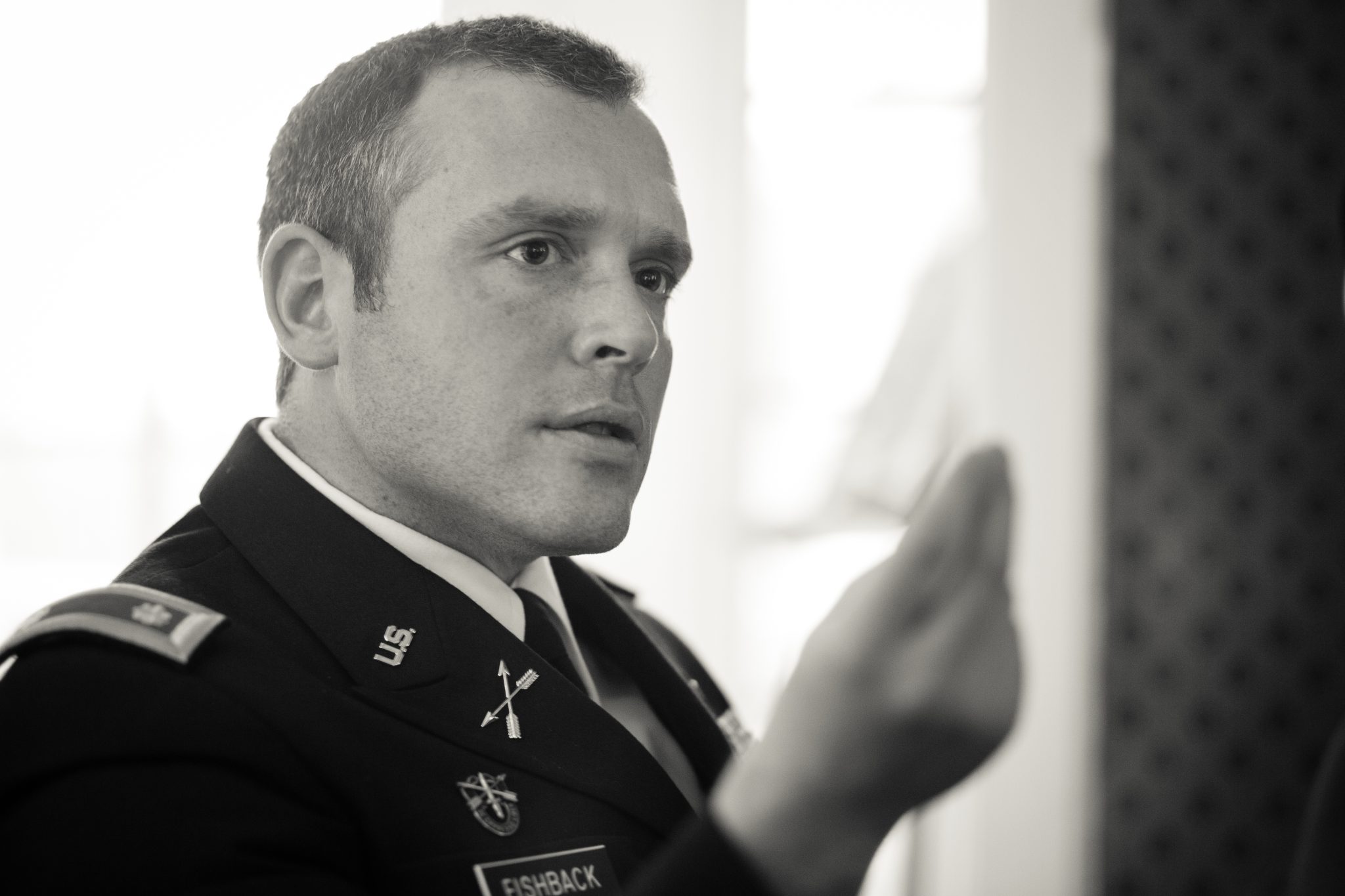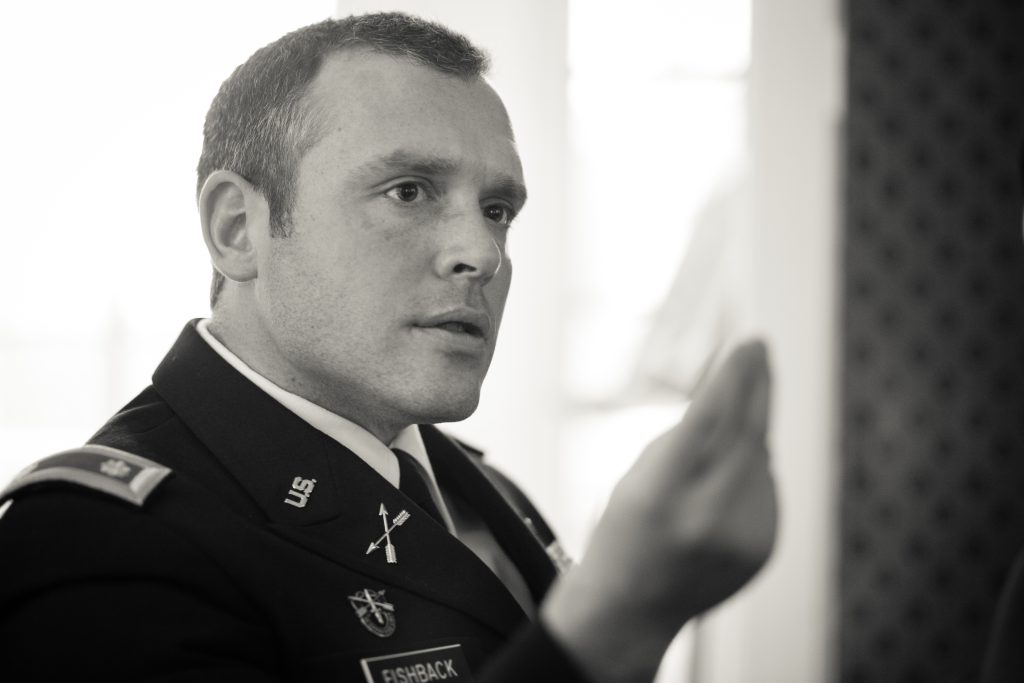 EULOGY FOR IAN FISHBACK
By Jeff McMahan | The Rule of Law Post | February 23, 2022
CERL Advisory Council member Jeff McMahan reflects on Ian's legacy as a just war theorist who sought to understand the distinct challenges facing members of the military.
Prof. McMahan writes, "Because of his unique combination of moral, martial, academic, and personal virtues, Ian was one of the very few most admirable and impressive people I have ever known. We desperately need him now."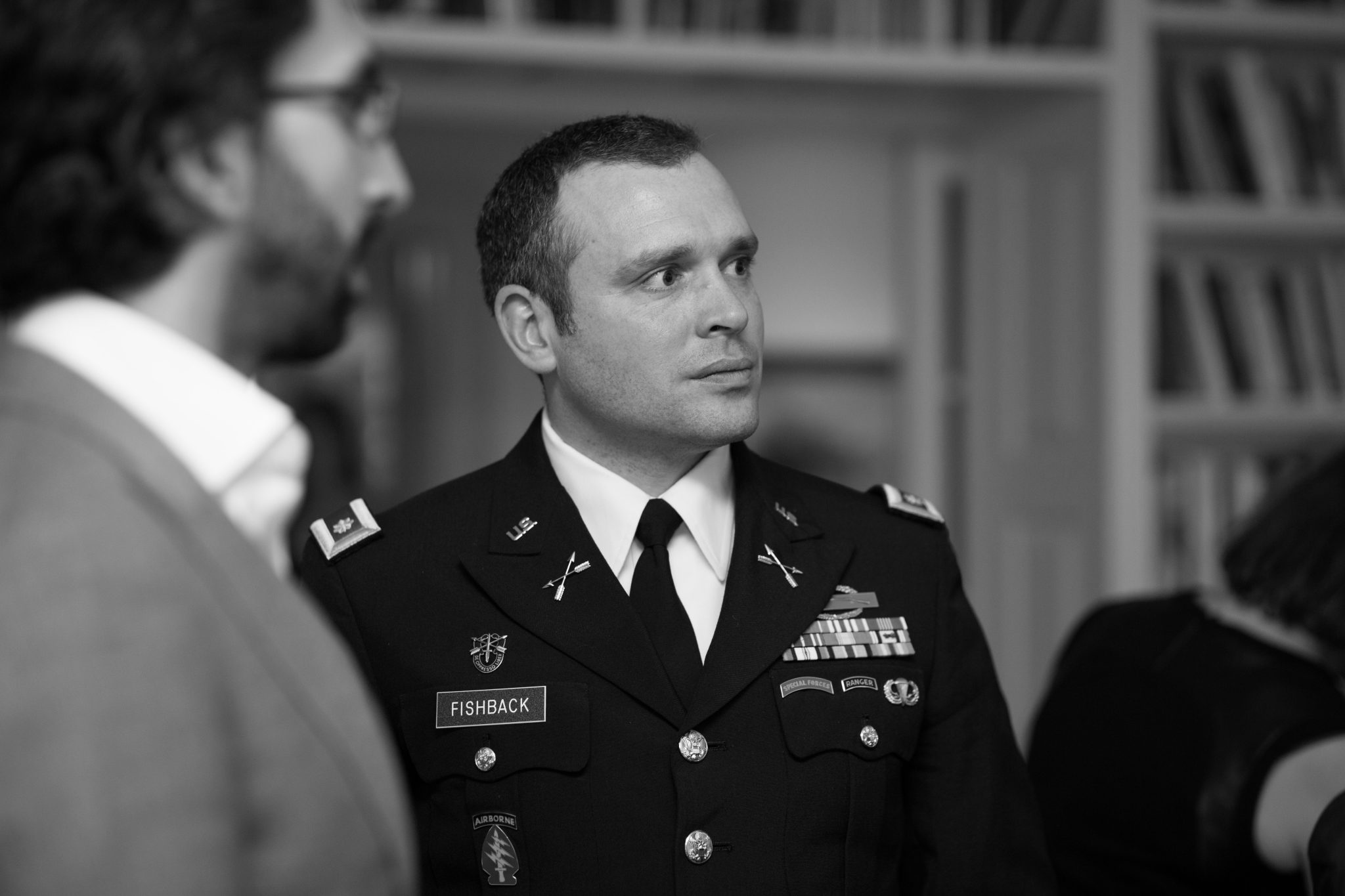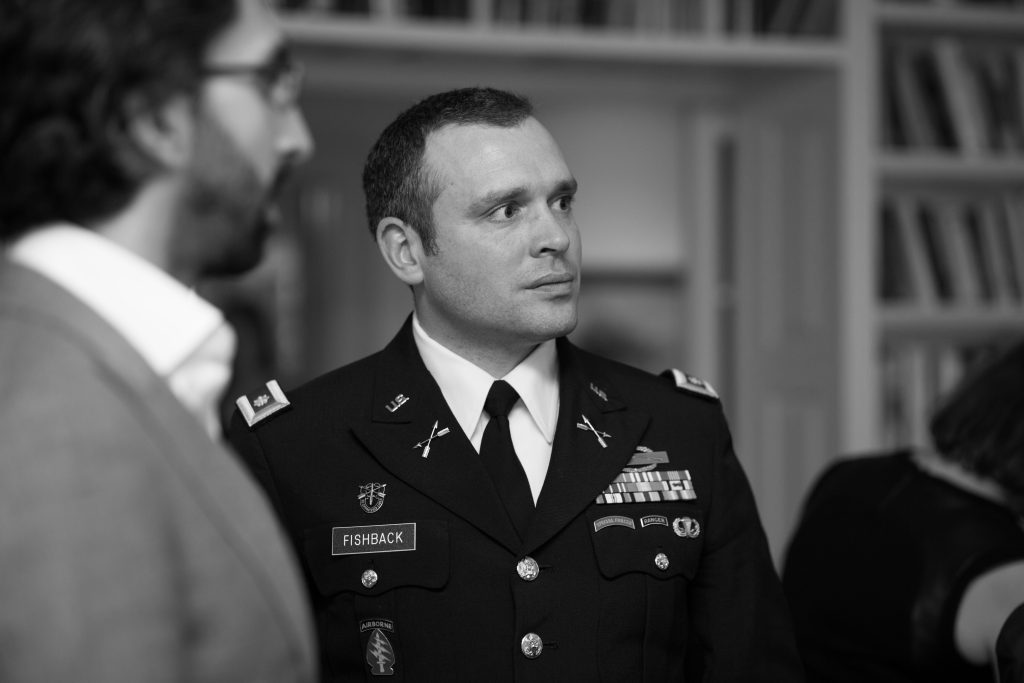 REMEMBERING IAN FISHBACK
By Nancy Sherman | The Rule of Law Post | March 18, 2022
Professor Nancy Sherman reflects on a decade of mentorship, friendship, and collaboration, describing Ian as a courageous whistleblower who was unwavering in his commitment to equity and justice.
According to Prof. Sherman, "If you asked him how he was doing, he would cock his head a bit to the side and with that Ian-twinkle in his eye, slyly say, 'I'm living the dream.' I think he was, when he was doing philosophy. But he also was living the nightmare. We, as a nation, failed him grievously in not giving him the resources to fight his nightmare when he needed them the most and wanted them the most."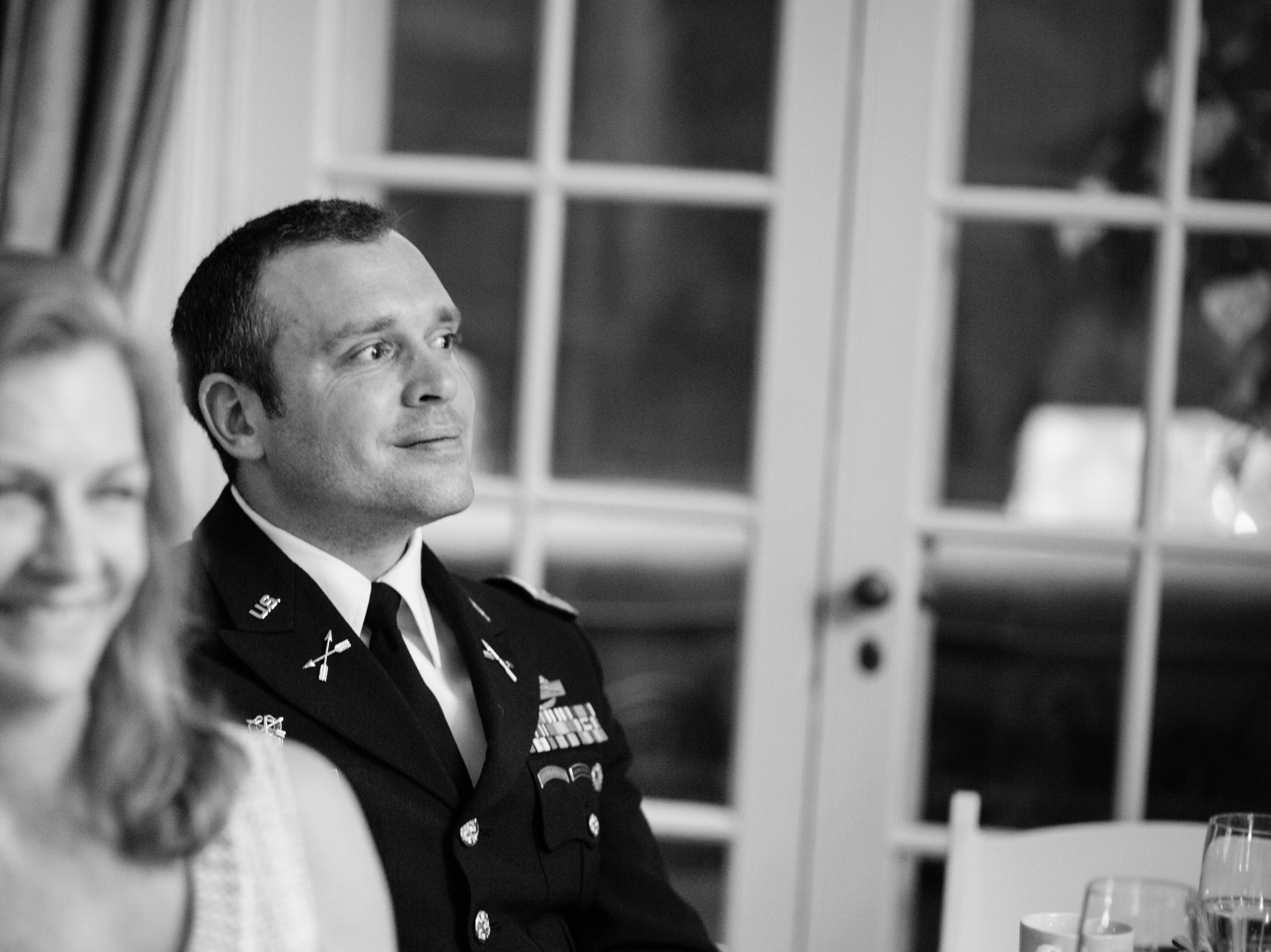 THE IAN FISHBACK WE KNEW AND THE NATION FAILED
By Brigadier General (Ret) Stephen N. Xenakis, M.D. with observations by Professor Nancy Sherman | The Rule of Law Post | March 28, 2022
CERL Executive Board member Brigadier General (Ret.) Stephen N. Xenakis, M.D. describes Ian as a brilliant scholar who showed the signs of mental suffering. He reflects on the tragic failure of the Army and later Veterans Affairs to provide Ian with the support he needed.
According to Brig. Gen. Xenakis, "The facts came out that Ian's inner life had become a nightmare—haunted by moral injury, trauma, troubling relationships, and disillusionment. He needed top-tier therapy, and we could not arrange for it despite heroic efforts. We couldn't find experienced therapists that grasped the array of worries and anxieties that increasingly occupied his consciousness. And at the end, we could not penetrate the VA bureaucracy to land him in a safe setting and get him comprehensive treatment."
Photos: Major Ian Fishback in conversation at a dinner hosted by CERL as part of its conference, "The Weighing of Lives in War: Combatants and Civilians in the Jus in Bello" (2014)