We are pleased to release the 2021-22 Annual Report, celebrating CERL's accomplishments and milestones over the course of the last academic year and since its founding in 2012. For the past 10 years, CERL has been at the cutting edge of efforts to analyze U.S. national security practices for their fidelity to rule of law values and their protection of democratic norms.
In this 10th anniversary edition, we reflect on the people who defined and championed CERL's mission to preserve and promote ethics and the rule of law, as well as the work products and programming that established the center as a highly respected voice in academic and policy circles alike.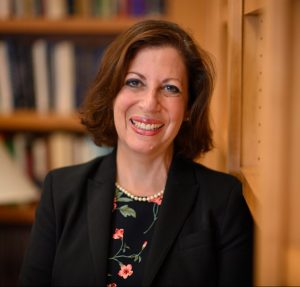 "We have a lot more work to do in trying to reach people for reasoned, civil, and engaged dialogue around democracy and its preservation as well as around national security topics where the heat is often greater than the light that those conversations shed. I think we are good at doing the reverse: shedding more light and reducing the heat." —Claire Finkelstein, CERL Faculty Director, excerpted from the report's "Ten Questions for CERL's Faculty Director at Year 10."
Now more than ever, with democratic governance under assault and Ukraine at the frontline of Russia's challenge to the laws of war, it is critical to guide policymakers and raise public consciousness on vital ethical and rule of law issues. CERL is proud to have organized over 70 public programs and 20 multi-day conferences on issues of critical importance to the United States and global community; published more than 10 edited volumes in collaboration with Oxford University Press and 90 posts on our blog The Rule of Law Post; and hosted over 100 students as part of our summer internship and related programs.
We are immensely grateful to our CERL community for your continued support and dedication to the center's mission. We hope you will join us in looking back on the last 10 years of gatherings and partnerships and in looking ahead to another decade of deepening expert and public awareness of ethical and rule of law values.