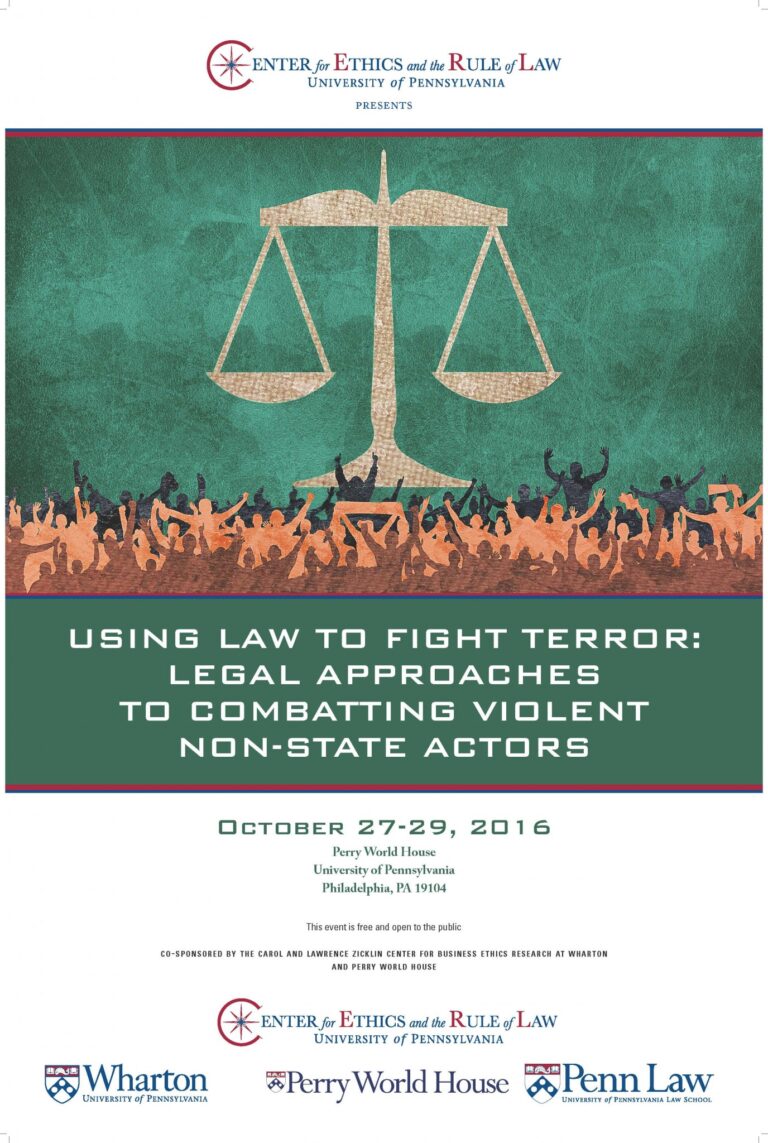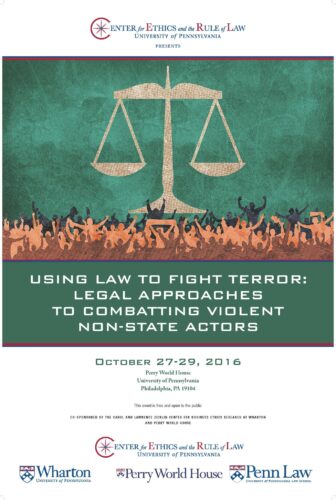 Using Law to Fight Terror: Legal Approaches to Combatting Violent Non-State Actors
Combating violent extremism has become the highest national security priority among the U.S. and its allies in recent years. The emergence of organizations such as Al Qaeda and the Islamic State of Iraq and Syria (ISIS) represent an urgent
domestic and foreign policy challenge: How can we address the threat posed by violent non-state actors while adhering to the rule of law values that form the core of democratic governance? The approach to doing so has thus far been a
predominantly military one. Yet the legal framework surrounding these operations has never been clearly articulated.
The central aim of Using Law to Fight Terror is to enhance the effectiveness of our current approach by (a) exploiting the merits of different frameworks for responding forcefully to the threats posed by non-state actors while remaining
constrained by ethical principles and rule of law values; (b) identifying the current challenges that confront us in our current reliance on military action; and (c) identifying alternative approaches to the security threat posed by non-states
actors, ones developed within a legal framework, though perhaps implemented with military aid to civilian authorities. CERL will bring together a wide and prominent group of policy makers, highly placed military leaders, and scholars from a
wide variety of different disciplines to collaborate in the development and implementation of strategic complements to current military practice in confronting violent non-state actors.
Share Using Law to Fight Terror: Legal Approaches to Combatting Violent Non-State Actors on:
Using Law to Fight Terror: Legal Approaches to Combatting Violent Non-State Actors