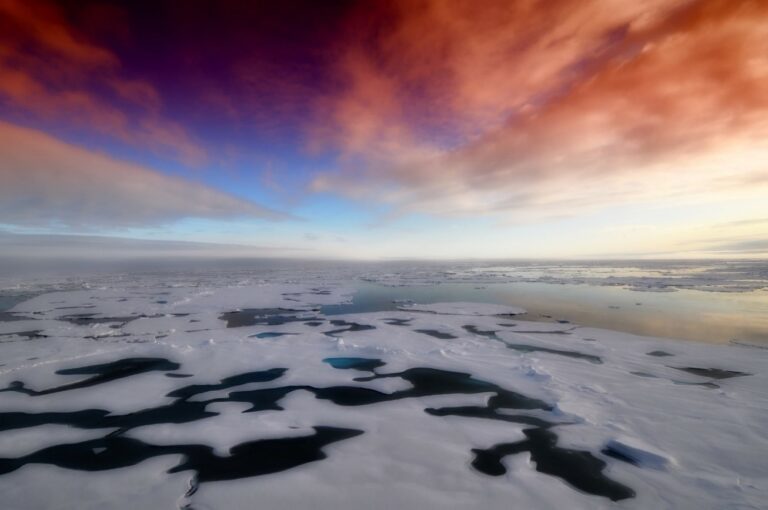 Circling the Arctic: Security and the Rule of Law in a Changing North
OCTOBER 1
SESSION 1: Engaging Arctic Nations: A Conversation with Security Leaders on Strengthening Arctic Security Cooperation
12:15 pm – 1:30 pm ET
Are nations paying enough attention to climate change and Arctic security? Do military and other security interests of the Arctic nations align? Are current domestic and international political, security, economic, and diplomatic structures sufficient to address looming cross-border Arctic threats and opportunities? A panel of security experts will discuss how security apparatuses and Arctic governments can better engage with each other to advance security policy in the face of climate change's existential threat.
Panel discussion with:
GEN (Ret) Joseph L. Votel, U.S. Army, former Commander of U.S. Central Command (CENTCOM); President & CEO, Business Executives for National Security (BENS)
Mr. Bjorn Fagerberg, Head of Political Section, Embassy of Sweden
Ms. Sherri Goodman, Public Policy Fellow, Senior Fellow, Environmental Change and Security Program, Wilson Center; Secretary-General of the International Military Council on Climate and Security (IMCCS)
Moderated by:
Ms. Alexandra A.K. Meise, Senior Research Fellow, Center for Ethics and the Rule Law, University of Pennsylvania Carey Law School

OCTOBER 1
SESSION 2: Communicating the Climate Change Security Threat: Are We Using Effective Language?
3:00 pm – 4:00 pm ET
Despite 97% of climate scientists agreeing that the last century's global warming trends are likely due to manmade activity, 38% of Americans do not acknowledge that mankind's actions contribute to climate change. Is there a messaging problem? Does "climate change" need a "rebrand" to be taken seriously by more people, especially decision-makers? What could/should national security, scientific, and political leaders be doing to convey the severity of climate threats to the general public and decision-makers?
Featured speaker:
Prof. Asheley Landrum, Assistant Professor, College of Media & Communication, Texas Tech University
Featured speakers via pre-recordings:
Prof. Dietram Scheufele, Taylor-Bascom Chair in Science Communication and Vilas Distinguished Achievement Professor, University of Wisconsin-Madison and Morgridge Institute for Research
Prof. Matthew Nisbet, Professor of Communication Studies and Affiliate Professor of Public Policy and Urban Affairs, Northeastern University
Prof. Bruce Hardy, Assistant Professor, Department of Communication and Social Influence, Klein College of Media and Communication, Temple University
Moderated by:
Prof. Kathleen Hall Jamieson, Elizabeth Ware Packard Professor of Communication, University of Pennsylvania Annenberg School for Communication; Walter and Leonore Annenberg Director, Annenberg Public Policy Center (APPC), University of Pennsylvania
OCTOBER 3
SESSION 3: Morning Coffee Talk with Senator Angus King on U.S. Arctic Strategy
9:30 am – 10:30 am ET
U.S. Senator Angus King (I-ME), Co-Chair, Arctic Caucus
Prof. Claire Finkelstein, Algernon Biddle Professor of Law and Professor of Philosophy, Faculty Director, Center for Ethics and the Rule of Law, University of Pennsylvania Carey Law School

OCTOBER 3
SESSION 4: The Rule of Law? Maximizing Hard and Soft Law Arctic Governance
3:00 pm – 4:00 pm ET
This session will consider the current and future state of hard and soft Arctic governance mechanisms – including the United Nations Convention on the Law of the Sea (UNCLOS), treaties, and the Arctic Council – and their ability to advance strategic physical and economic security objectives in the region.
Panel discussion with:
Hon. Inuuteq Holm Olsen, Minister Plenipotentiary and Head of Representation for Greenland in the United States
Dr. Dalee Sambo Dorough, International Chair, Inuit Circumpolar Council; fmr. Expert Member of the UN Permanent Forum on Indigenous Issues
Dr. Lassi Heininen, Professor of Arctic Politics, University of Lapland; Chairman, Steering Committee, Northern Research Forum
Moderated by:
Amb. David Balton Senior Fellow, Polar Institute, Wilson Center; fmr. U.S. Assistant Secretary of State for Oceans and Fisheries
Share Circling the Arctic: Security and the Rule of Law in a Changing North on:
Circling the Arctic: Security and the Rule of Law in a Changing North