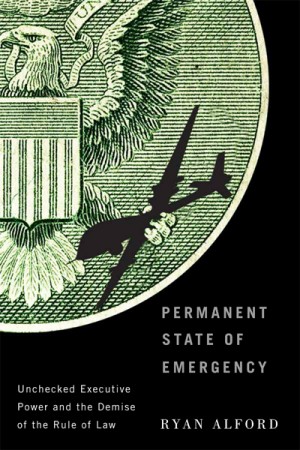 CERL Book Talk: Ryan Alford discusses Permanent State of Emergency: Unchecked Executive Power and the Demise of the Rule of Law
In the wake of the attacks of September 11, 2001, the United States launched initiatives that test the limits of international human rights law. The indefinite detention and torture of detainees at Guantánamo Bay, targeted killing, and mass
surveillance require an expansion of executive authority that negates the rule of law.
In Permanent State of Emergency, Ryan Alford establishes that the ongoing failure to address human rights abuses is a symptom of the most serious constitutional crisis in American history. Instead of curbing the increase in executive power,
Congress and the courts facilitated the breakdown of the nation's constitutional order and set the stage for presidential supremacy. The presidency, Alford argues, is now more than imperial: it is an elective dictatorship. Providing both an
overview and a systematic analysis of the new regime, he objectively demonstrates that it does not meet even the minimum requirements of the rule of law. At this critical juncture in American democracy, Permanent State of Emergency alerts the
public to the structural transformation of the state and reiterates the importance of the constitutional limits of the American presidency.