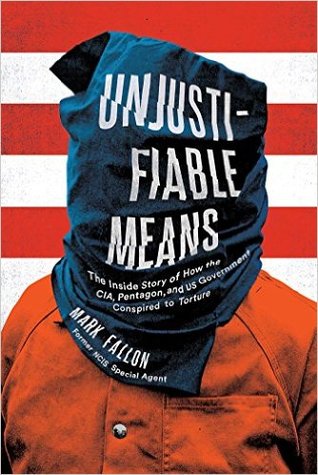 CERL Book Talk: Mark Fallon, Unjustifiable Means – a discussion with Fallon, Brig. Gen. Steve Xenakis and former Navy General Counsel Alberto Mora
Discussion with the author, Retired Brigadier General Steve Xenakis, former General Counsel of the Navy Alberto Mora, and moderated by CERL Director Prof. Claire Finkelstein
In Unjustifiable Means, Fallon reveals this dark side of the United States government, which threw our own laws and international covenants aside to become a nation that tortured—sanctioned by the highest-ranking members of
the Bush Administration, the Army, and the CIA, many of whom still hold government positions, although none have been held accountable. Until now.
Follow along as Fallon pieces together how this shadowy group incrementally—and secretly—loosened the reins on interrogation techniques at Gitmo and later, Abu-Ghraib, and black sites around the world. He recounts how key psychologists
disturbingly violated human rights and adopted harsh practices to fit the Bush administration's objectives even though such tactics proved ineffective, counterproductive, and damaging to our own national security. Fallon untangles the powerful
decisions the administration's legal team—the Bush "War Counsel"—used to provide the cover needed to make torture the modus operandi of the United States government. As Fallon says, "You could clearly see it coming, you could
wave your arms and yell, but there wasn't a damn thing you could do to stop it."
Unjustifiable Means is hard-hitting, raw, and explosive, and forces the spotlight back on to how America lost its way. Fallon also exposes those responsible for using torture under the guise of national security, as well as those
heroes who risked it all to oppose the program. By casting a defining light on one of America's darkest periods, Mark Fallon weaves a cautionary tale for those who wield the power to reinstate torture.
Share CERL Book Talk: Mark Fallon, Unjustifiable Means – a discussion with Fallon, Brig. Gen. Steve Xenakis and former Navy General Counsel Alberto Mora on:
CERL Book Talk: Mark Fallon, Unjustifiable Means – a discussion with Fallon, Brig. Gen. Steve Xenakis and former Navy General Counsel Alberto Mora